No matter what academic issue you're having, UMBC has a resource to support you and help you be successful at UMBC. Remember, it's okay to ask for help if you need it!
Academic calendars provide important term dates and deadlines of which students should be aware. Current/future term dates and deadlines for undergraduate and graduate students, as well as archived academic calendars for past terms, are included.
Academic Success Center
The Academic Success Center provides centralized support services to all undergraduate students at UMBC. Through a coordinated approach and an unwavering commitment to student success, the Academic Success Center fosters a welcoming environment that provides a one-stop opportunity through academic policy, academic learning resources, and academic advocacy for students to achieve their academic goals and claim their future with a UMBC degree.
The Academic Success Center offers tutoring in most first- and second-level courses. The Math and Science Tutoring Center is available for drop-in math and science tutoring. The Writing Center is available by appointment for writing help in any UMBC course. Appointment tutoring is also available for many UMBC courses.
Supplemental Instruction (SI) is an academic support model that utilizes Peer-Assisted Study Sessions (PASS) to provide regularly scheduled review sessions in difficult academic courses.
Advising
Academic advising is a shared partnership between students and advisors. Working with an advisor on course registration is just one way advisors can help students. Advisors can help you year-round to keep you informed and on track to graduate, as well as share information about experiences outside the classroom such as internships, preparation for graduate school, and entry into whatever field you plan to pursue.
Two important programs to know about!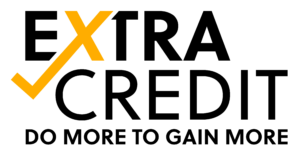 Extra Credit
UMBC Extra Credit will help you make the most of your undergraduate experience and keep you on track for your future. Look for tips, checklists, ideas, and links to further information.  Your college life is more than classes and exams; it is an opportunity for growth, self-discovery, and planning. Extra Credit will help you take full advantage of all that UMBC has to offer and be ready to move into a meaningful career after graduation.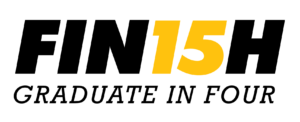 Finish 15
Finish 15 is UMBC's commitment to ensuring students graduate on time. Students who finish 15 credits per semester or, on average, 30 credits per year, remain on track to complete their degree within four years.
Career Center
It's never too early to start your career planning! Career Center programs and resources complement your academic work. Staff will help you explore your career options, weigh decisions, and gain experience through internships, co-ops, and research positions. We will also connect you to employers seeking to hire UMBC talent through networking events and career fairs. If you're looking for a job on campus, the Career Center can provide you will information on a variety of opportunities. Student Affairs is the largest employer of students and offers a variety of positions and experiences.
The Practicum (PRAC 95/98/99) is a FREE, zero-credit, pass/fail course for students who are currently participating in an internship, co-op, or research position of 120+ hours. You will receive a transcript notation of your professional experience, while receiving guidance and support to help you excel at your site. Although a GPA of 2.5 or higher is recommended, UMBC students of all levels and disciplines are welcome to register.
Financial Aid and Scholarships
UMBC offers a range of financial aid and payment options so that all students may benefit from a UMBC education. Financial aid can come in the form of grants, work, student loans, parent loans, scholarships, and other awards.
The Graduate School
UMBC's Graduate School provides graduate students with resources to provide community and support academic and professional development, including the Graduate Student Association.