Getting Involved
There are countless ways students can get involved at UMBC. We have over 270 student organizations including religious and ethnic clubs, groups for a myriad of hobbies and sports, career and professional organizations, service and volunteer-oriented groups, and more than 20 fraternity and sorority chapters in four councils. Involvement Fest takes place at the beginning of each semester and is a great way to get to know some of the organizations you may be interested in joining. In addition, Off-Campus Student Services hosts events specifically for commuter, transfer, and veteran students. The Center for Democracy and Civic Life offers events, workshops, and resources to help create healthy communities and tackle challenges together.
Did you know that our Student Events Board (seb) hosts an event almost every single day of the semester? Many of these events offer free food! Homecoming and Quadmania are the signature events of the fall and spring semesters respectively. There are performers, a carnival with rides, and of course food.
Visit our Student Affairs departments for more ways to get involved. Be sure to visit myUMBC and events.umbc.edu for the latest events, workshops, and more!
Working on Campus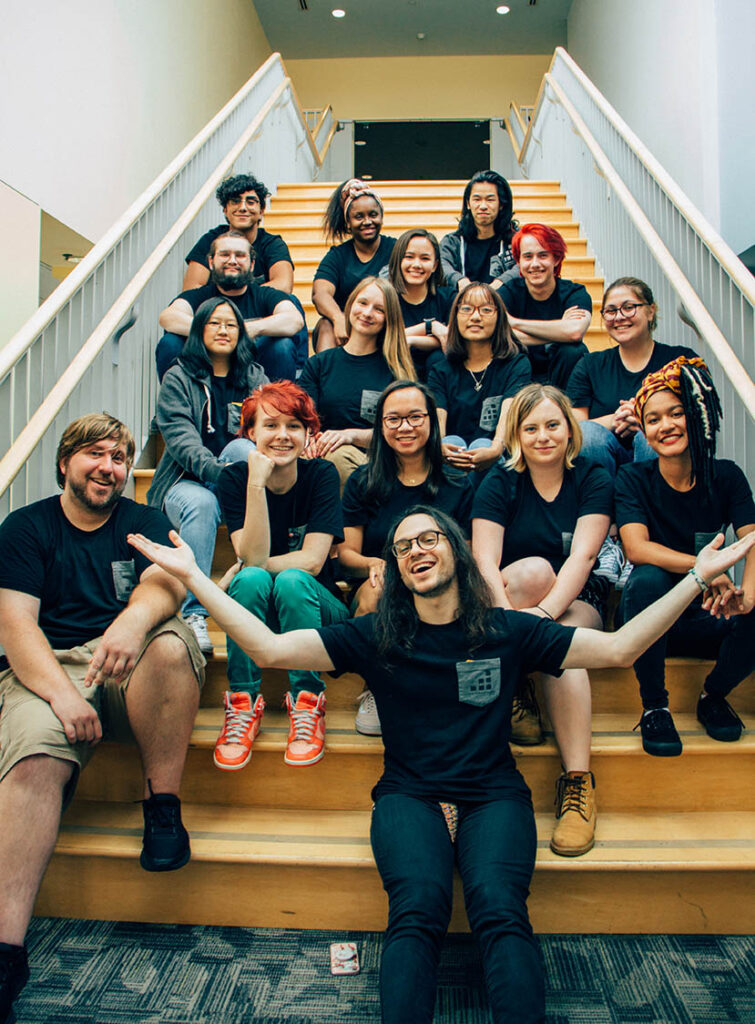 Resources within Student Affairs
Looking for on-campus employment? There are a number of opportunities to work on campus. Student Affairs is the largest employer of students. Many jobs in the Division and on-campus are posted on Handshake, an online job and internship database. Career specialists are available to meet with students to assist with their job and internship search process.
The Career Center sponsors several job fairs annually, including a Summer Job and Internship Fair in February and an On-Campus Job Fair where campus departments recruit student assistants. Some examples of employment opportunities may include but are not limited to, resident assistant, OIT helpdesk, and assistant web designer.
Additional on-campus opportunities can be found on department's websites, in myUMBC, or by approaching departments in person.